Happy September!!
One of my absolute favorite months. Bring on the fall leaves, scarves, boots, Pumpkin Spice Latte's, leggings, and gloves. [if you don't live in Texas] womp, womp. 
But in all reality, I really do love this month, something about September (even in Texas) makes me feel Fall (ish) and get's me excited for the holidays. Speaking of holidays, I've been a terrible blogger- it's been a vacation from everything and anything. Trey and I went to San Antonio on Friday and I had Monday and Tuesday off as well. It's been a great little vacation-I got a lot done, and spent a lot of time with my baby girl (dog) Maisey. Yesterday was a full day of pampering, had a fabulous massage, courtesy of my awesome boss, who gave me a "just because" gift card. She's awesome. & I got my first fall mani/pedi. Too soon? Nope, I think it's time y'all!
Speaking of Fall! I'm so excited to tell y'all about the Nordstrom clearance sale going now through Sept 7th. SO MANY of the same exact items that sold out during Anniversary Sale are back && in stock with the same or BETTER price than the Nordstrom anniversary sale!
Also, Sole Society  has some great deals, and if you sign up through this link you will get 20% coupon off your first $60 purchase! [that's where the steal pair on #1 are from, yes I bought them! ;)] love these, have these, & want these.
So because Fall shoes are my absolute favorite to shop for, I created a DEAL vs. STEAL chart of some of my current favorites for y'all where pretty much whatever you pick is a win win. I searched high and low for the ones that looked most similar, & every shoe I listed is on SALE. I mean some as low as $20, like WHAT!? (click on each shoe individually for details)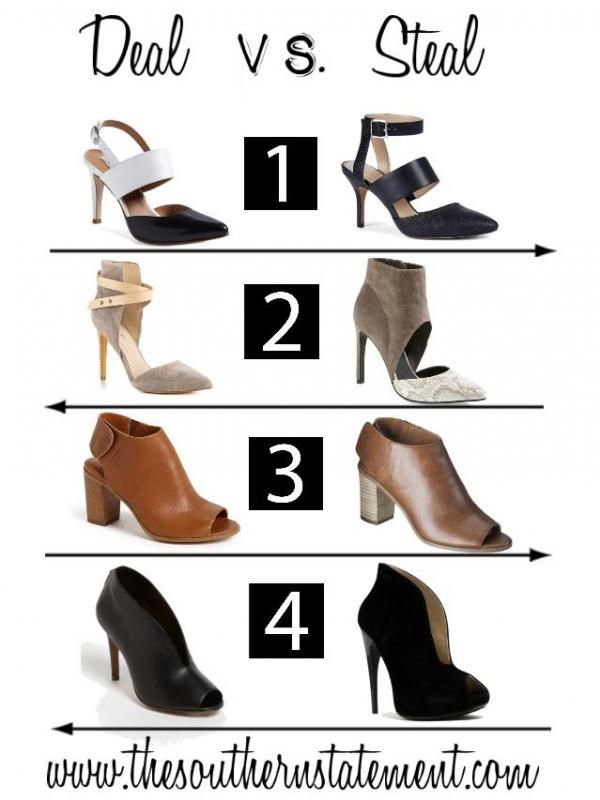 I will be posting a lot about fall fashion- since it's my favorite, please let me know if there is anything specifically you want me to talk about! I am open to suggestions. As always, Email or comment below & thanks for reading!